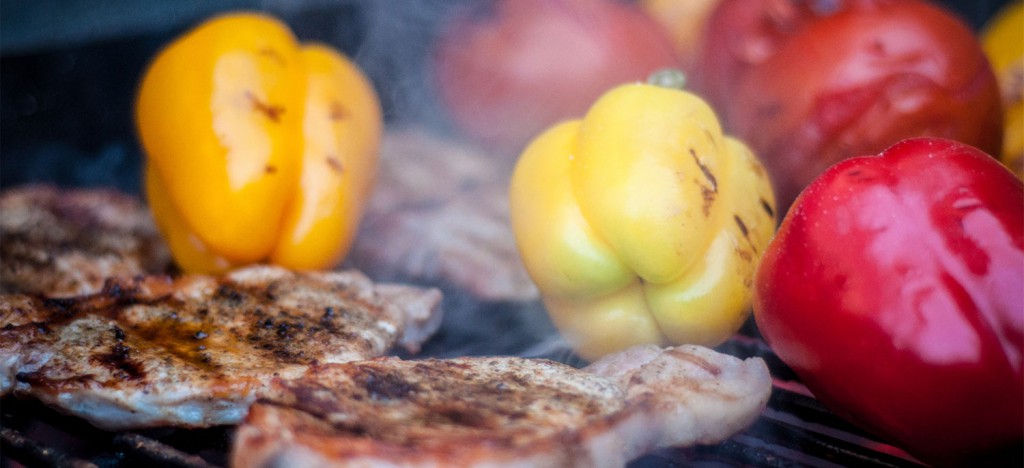 Capturing the sizzling taste of summer can only mean one thing, a BBQ! After all there is nothing like a bit of summer chilling and barbeque grilling!
BBQ's, we all love them, whether your flipping burgers, turning those kebabs or sizzling those sausages, us Brits will take any opportunity to get the charcoal stoked up ready for a feast!
This week sees the 19th National BBQ Week event, and despite the unreliable British weather it certainly won't put a dampener on anyone's barbi. Let's be honest, I'm sure we've all experienced that one occasion when the men have been doing the BBQ with an umbrella trying to save it when the heavens have opened.
Last year's National BBQ Week saw over 5 million BBQs held across the country, proving just how popular the event is and how us Brits like to celebrate any National event. It's the perfect excuse to gather your friends and family and eat till your hearts content.
BBQ Facts
BBQ and at home eating / entertainment is the UK's number 1 Summer Home leisure activity.
Charcoal is no longer the most popular BBQ choice. It's down 38% with gas BBQ purchases rising to 53%.
In 2013 the UK was once again Europe's leading BBQ nation, hosting over 125 million Barbi's and beating the Germans into 2nd place for the fifth time!
Britons now prefer posh rather than traditional barbecue food, with many choosing to grill more unusual meats like duck and exotic dishes rather than the usual bangers, burgers and chicken drumsticks.
Top Tips for a BBQ
Light your BBQ well in advance
For charcoal BBQs make sure the coals are glowing red with a powdery residue and any flames have died down before cooking.
For Gas BBQs ensure it's nice and hot.
Marinade: To give your meat extra flavour marinade the night before and leave refrigerated until ready to cook. Marinating will help keep the meat moist.
If you meat is frozen, defrost overnight to ensure it's completely thawed.
Ensure all sausages, chicken and burgers are cooked thoroughly, just because it's charcoaled on the outside does not mean it's cooked. Remember you can always use a food probe to double check.
Turn your meat regularly to ensure even cooking.
Keep any raw meats away from cooked meats.
Be careful: and make sure kids are kept away from the BBQ.
Refreshments: From Pimms to soft drinks make sure you have stocked up.
Happy Barbecuing