---
Euro 2016 Giveaway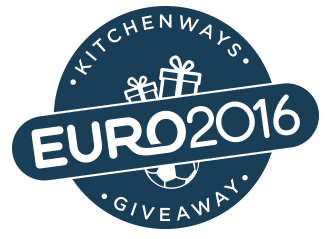 IT'S ABOUT TO KICK OFF!
To celebrate the Euro's 2016, were giving you the chance to WIN some fantastic NEW products. All you need to do is simply sign up to be one of the lucky 24 assigned a football team to be in with a chance of WINNING one of the following …
PRIZES UP FOR GRABS

1st Place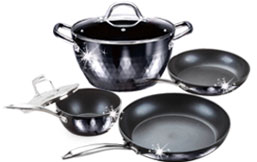 Diamond Chef Bundle
7pc RRP £99.99

2nd Place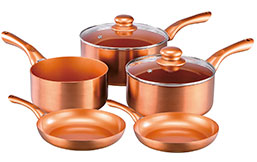 Cermalon Copper Pan Set
Worth up to £75

3rd Place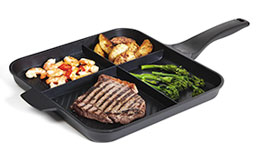 Perfect Pan
RRP £39.99
Enter now to win!*
SIMPLY SIGN UP TO OUR NEWSLETTER TO ENTER
Enter your name and email address to be in with a chance of winning!
Terms & Conditions
[1] There is no purchase necessary or entry fee to take part in this competition. [2] The Promoter is Exact Abacus Ltd, C/O Kitchenways Ltd Matrix Park, Western Avenue Chorley, Lancashire PR7 7NB [3] Route to entry for the competition simply requires you to submit your email address to enter, whereby you will receive an email to confirm your entry. [4] The closing date for Euro team sign up runs from 12pm 3.06.16 until midnight 07.06.16. Sign-ups received after this time will not be put forward to be randomly selected as one of the 24 teams participating in the Euros. [5] No responsibility can be accepted for entries not received for whatever reason. [6] 24 email addresses will be randomly selected and assigned with a team, these participants will be notified of their team for the competition by o8.06.16 [7] Entry is open to residents of the UK except employees (and their families) of Kitchenways, the suppliers of the prizes and any other companies associated with either Kitchenways or the Competition. [8] The Promoter, Kitchenways Ltd, reserves the right to amend these Terms and Conditions at any time without notice. Any changes will be posted on this website and such posting shall be adequate notice to all participants. [9] The prizes are as a follows: Winner: Diamond Chef bundle*, Runner Up: Cermalon Copper Pan Set and Third Place: 1 x Perfect Pan. *The bundle deals are at Kitchenways discretion and may change to the bundle shown, however to the same monetary value. [10] The prizes are as stated and no cash or other alternatives will be offered, unless agreed in writing the prize is non-refundable and non-transferable. [11] The Promoter reserves the right to substitute the prize for a prize of equivalent or greater monetary value if this is necessary for reasons beyond its control. [12] Winners will be chosen: i. 1st and 2nd place will be determined by the final of the Euros and the email address assigned to the overall winning team and runner up. ii: 3rd place will be awarded to one of the 2 loosing semi-finalist teams and decided by the team who has accrued the most goals throughout the competition. If this is the same for both teams then two prizes will be given. [13] Winners will be notified through email on 11th July 2016. [14] The winners will be required to do a written review of the product given. Should the winner wish to opt out of the review, we reserve the right to reclaim the prize and reassign to another entrant. [15] The winner agrees to the use of his/her name and image in any publicity material. Any personal data relating to the winner or any other entrants will be used solely in accordance with current [UK] data protection legislation and will not be disclosed to a third party without the entrant's prior consent. [16] By entering this Competition you declare that Kitchenways Ltd has permission to send you marketing emails relating to our products and services. Your details will be the property of Kitchenways and will not be passed on to any 3rd parties. [17] All participants will be deemed to have accepted and be bound by these Terms and Conditions. Please retain a copy of these Terms and Conditions for personal reference.